Free Home Insulation Grants
See if you qualify:
About EnergyLink - Home Insulation
EnergyLink were established in 2007 to put customers in touch with reputable Insulation Installers in their local area. EnergyLink's staff have experience of working for Home Insulation, Renewable Energy, Double Glazing, and major Utility companies. FreeInsulation.co.uk is part of the EnergyLink group of websites.
Home Insulation grant funding is provided by utility companies, including NPower, E.ON, British Gas, EDF, SSE and Scottish Power. These energy companies have been set targets by the Government to reduce carbon emissions in domestic properties. EnergyLink's Insulation Installers will complete the installation and then invoice a utility company or a managing agent to claim back the Insulation Grant amount on your behalf.
N.B. We do not provide Installers with ECO funding or Green Deal Finance.
Why Apply Through EnergyLink?
Established in 2007
Industry experienced staff
Fully vetted installers
Installers have high standards
Provide a full support service
Registered Data Controller
EnergyLink's approval process ensures that Installers have high standards of quality, customer care and health and safety. The Installer Approval process is detailed below. In addition to fully vetting Installers, EnergyLink offer a full support service, should you have any questions before or after your application.
EnergyLink are also registered with the Information Commissioner's Office as a Data Controller and must comply with the EU General Data Protection Regulation (GDPR). Your details will be kept secure, held in the strictest confidence and will only be used for the purpose of your enquiry. Click here to read our Privacy Policy.
EnergyLink Company Details
Company Details:
Registered in England No. 6308603
VAT Registration No. 915 3364 32
Data Protection Registration No. Z1642958
Registered Trademark No. 2607420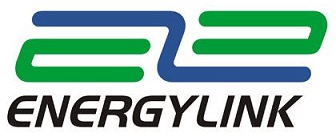 EnergyLink Installer Approval
Access to Grant funding
Free no-obligation survey
High standards of Quality
High Customer Care standards
High Health & Safety standards
Public Liability Insurance
Green Deal registered
BBA, CIGA, SWIGA and NIA
Our approval system requires installers to have access to grant funding and be able to carry out a free no-obligation survey for customers.
They must have high standards of Quality, Customer Care and Health & Safety together with sufficient Public Liability Insurance.
All installers must be Green Deal approved so they can access the necessary funding. BBA, CIGA, SWIGA and NIA registration is also required, depending on the products installed.
EnergyLink's Installers are constantly monitored to make sure they comply with the above.
British Board of Agrément
The BBA is the UK's major approval body for new construction products and installers. Agrément Certificates are recognised by specifiers and other industry decision-makers as proof that the products covered by them have been rigorously assessed, will allow compliance with Building Regs and will last for a defined period.
Cavity Insulation Guarantee Agency
The Cavity Insulation Guarantee Agency provides independent 25 year guarantees for cavity wall insulation fitted by registered installers in the UK. The installer applies for the guarantee after the work has been carried out and it is sent directly to the customer.
Solid Wall Insulation Guarantee Agency
SWIGA has been established to provide householders and landlords with an independent, uniform and dependable guarantee covering professionally installed External, Internal or Hybrid (where both are used on the same property) solid wall insulation solutions.
Green Deal Installers
Only an authorised Green Deal Installer can install energy efficiency improvements under the Green Deal finance mechanism. Installers may specialise in one improvement or have capabilities across all of them. Additionally, only authorised installers can identify themselves as 'Green Deal Installers' and use the Green Deal Quality Mark.
The National Insulation Association
The National Insulation Association represents the manufacturers and installers of cavity wall insulation and loft insulation, draught proofing and other innovative solutions. Both the NIA and its members are fully committed to maintaining and raising standards within the industry.
We were more than delighted with the service you provided. It was most efficient, effective and you kept us fully informed at all times. The personnel who visited our property to do the survey and carry out the work were a credit to your company.
- Gillian and Wesley Hand
Very helpful men came as promised and installed the loft insulation. Thank you very much.
- Mrs. G Owen
The insulation was installed quick and easily without fuss. A good job done.
- David Hodgson
I had my loft insulated and just wanted to say how happy I was with the service. It was great from start to finish, the girl who first spoke to me about it was very friendly and helpful, the fitters were very efficient and tidy, so big thank you to all concerned.
- Robert Anderson
A big thank you for the way you have helped and done my walls and loft the work was done at a very quick and high standard. With no mess at all so thank all your team for me please.
- Mr Hudson
Our wall cavity and loft insulation work has been carried out, well done and we are very pleased with all who helped us including yourselves. Thank you very much.
- A A Gale