Free Home Insulation Grants
See if you qualify:
The Green Deal is a scheme introduced by the UK Government on 28th January 2013 that aims to increase the Energy Efficiency of 14 million homes.
There are two aspects to the Green Deal. Grant funding through the Energy Companies Obligation (ECO) and Green Deal Finance, which supports all other householders by providing a loan to install energy-related products.
ECO grants can be claimed by homeowners and private tenants. Products available under and the grant scheme include the following:
The Energy Companies Obligation (ECO) Grant
The purpose of ECO is to support those living in fuel poverty and to contribute towards expensive Green Deal measures that would otherwise not meet the Green Deal Golden Rule.
The Energy Companies Obligation has been designed to fit in with the Green Deal by providing 100% grants to those living in fuel poverty. These householders can have Home Insulation and in some cases a replacement Boiler or full Central Heating system installed. This means they will benefit from the full savings on their energy bills.
ECO is split into three parts:
Home Heating Cost Reduction Obligation (HHCRO)
Formerly known as Affordable Warmth. Customers in receipt of a qualifying benefit can receive fully funded measures. These include Loft & Cavity Wall Insulation, Boiler replacement and full Central Heating systems.
Carbon Saving Communities Obligation (CSCO)
Anyone living in a postcode area where incomes are generally lower than average and the likelihood of fuel poverty is higher can claim an ECO grant to have Loft and Cavity Wall Insulation free of charge.
Carbon Emissions Reduction Obligation (CERO)
CERO provides free Cavity Wall Insulation to all private householders. Loft Insulation is also funded at between 50% and 100% of the cost, depending on the efficiency of the property.
Note that CSCO and CERO grants have now ended. ECO3 targets only those who qualify under HHCRO.
Which Products Qualify For An ECO Grant?
The following products can be installed with an ECO grant: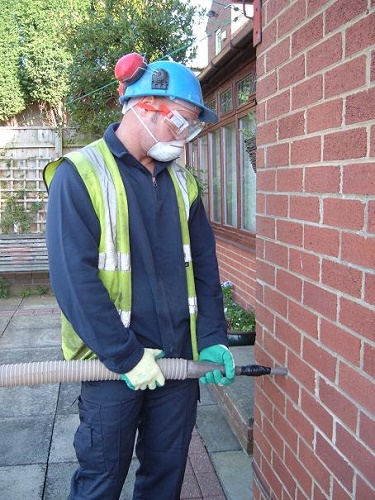 Anyone who does not qualify for an ECO Grant can receive Green Deal Finance to have energy efficient products installed in their home. The savings on energy bills are used to pay for the cost of the work in installments.
The Green Deal is effectively a loan or charge against the property. The repayments are taken directly from the electricity bill and so the charge is passed on to the next occupier of the property.
We were more than delighted with the service you provided. It was most efficient, effective and you kept us fully informed at all times. The personnel who visited our property to do the survey and carry out the work were a credit to your company.
- Gillian and Wesley Hand
Very helpful men came as promised and installed the loft insulation. Thank you very much.
- Mrs. G Owen
The insulation was installed quick and easily without fuss. A good job done.
- David Hodgson
I had my loft insulated and just wanted to say how happy I was with the service. It was great from start to finish, the girl who first spoke to me about it was very friendly and helpful, the fitters were very efficient and tidy, so big thank you to all concerned.
- Robert Anderson
A big thank you for the way you have helped and done my walls and loft the work was done at a very quick and high standard. With no mess at all so thank all your team for me please.
- Mr Hudson
Our wall cavity and loft insulation work has been carried out, well done and we are very pleased with all who helped us including yourselves. Thank you very much.
- A A Gale